Syria said on Wednesday it was mobilising its allies against a possible US-led military strike over a suspected gas attack and would never give in, even if a third world war erupts.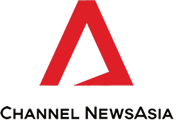 Syrian Deputy Foreign Minister Faisal Muqdad answers AFP's journalists' questions during an interview on September 4, 2013 in Damascus. (AFP/LOUAI BESHARA)
DAMASCUS: Syria said on Wednesday it was mobilising its allies against a possible US-led military strike over a suspected gas attack and would never give in, even if a third world war erupts.
In an exclusive interview with AFP, Deputy Foreign Minister Faisal Muqdad said Syria had taken "every measure" to retaliate against a potential strike, but refused to provide any clue as to what that might mean.
He also insisted that Russia had not wavered in its support for its long-time ally, despite comments by President Vladimir Putin suggesting a more conciliatory tone towards the West.
"The United States is currently mobilising its allies for an aggression against Syria," he said, adding that Damascus was therefore doing the same and that its allies were "offering it all sorts of support."
"Iran, Russia, South Africa and some Arab countries have rejected this aggression and are ready to face this war that the United States and its allies, including France, will declare against Syria", he said, without elaborating.
"The Syrian government will not change position even if there is World War III. No Syrian can sacrifice the independence of his country."
US President Barack Obama is busy trying to convince Congress to approve a strike against the regime of Bashar al-Assad in retaliation for a suspected deadly poison gas attack on August 21 that Washington blames on Damascus.
France is pushing, along with the United States, for military strikes, with President Francois Hollande having said "this crime cannot remain unpunished."
The French parliament was debating the issue on Wednesday, and Muqdad lashed out at Paris, saying its stand on Syria was "shameful."
"It's shameful that the French president… says 'if Congress approves, I go to war, otherwise I won't go', as if the French government had no say in the matter," Muqdad said.
That was apparently a reference to a statement earlier this week by Patricia Adam, chairwoman of the National Assembly's defence committee, who said "France will not act alone… If the American Congress opposes intervention, France will not go."
The regime categorically denies any responsibility for the alleged attack in Damascus suburbs and has said it is cooperating with UN inspectors who are currently analysing samples taken from the sites of the suspected incident.
Analysts fear that the conflict currently tearing Syria apart will spill over permanently into fragile, neighbouring countries such as Lebanon, where supporters of the Damascus regime are already pitted against its opponents.
And allies Russia and Iran have warned that any military intervention would have devastating regional consequences.
But in an interview broadcast earlier Wednesday, Putin appeared to strike a more conciliatory note by saying he did not exclude agreeing to strikes if it was proven the regime had carried out the alleged gas attack.
Yet Muqdad stressed that Moscow had not wavered in its support of Damascus.
"The Russian position is unchanged; it's a responsible position of a friend that is in favour of peace," he said.
In later comments at a Kremlin meeting, Putin appeared to corroborate this, warning the US Congress that it would be legitimising an "aggression" if it gave its blessing to military action in a vote expected next week.
Washington says the alleged chemical weapons attack on August 21 killed more than 1,400 people.
Since the Syrian conflict broke out in March 2011 with an uprising against the Assad regime, more than 110,000 people have died, including over 40,100 civilians, according to the Syrian Observatory for Human Rights.
– AFP/gn/de